If you sold your home last year you have to report it on your taxes for the first time - are you ready?
When Ottawa unveiled a tightening of mortgage lending rules last fall, it also implemented a small but important change that will affect hundreds of thousands of tax filers this year.
For the first time, Canadians who sold their homes in 2016 will have to report it to the Canada Revenue Agency, even though any gains remain tax-free if they've lived in the properties as long as they've owned them.
Basic information related to the transaction, the year of purchase, the proceeds of the sale and the description of the property must now be filled out on income tax returns.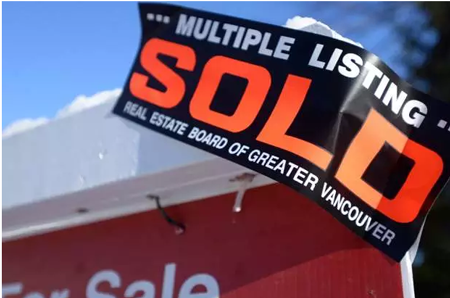 Monthly Local Market Update

This spring we are experiencing strong demand but short supply in most of our BC markets.

How is this playing out in your city? Click below for our monthly breakdown in easy to digest infographic form, and take a deeper look at the condo, townhome and detached activity last month.
5 things Airbnb hosts need to know about paying taxes

Tax season is fast approaching and Airbnb hosts should get ready to pay taxes on their income, says one tax adviser.

Paying taxes on Airbnb income won't get you in trouble with the city. What do hosts need to do when it comes to filing taxes? Metro and H&R Block have a few things to keep in mind.
B.C. Real Estate News
LOWER MAINLAND
VICTORIA & VANCOUVER ISLAND
OKANAGAN